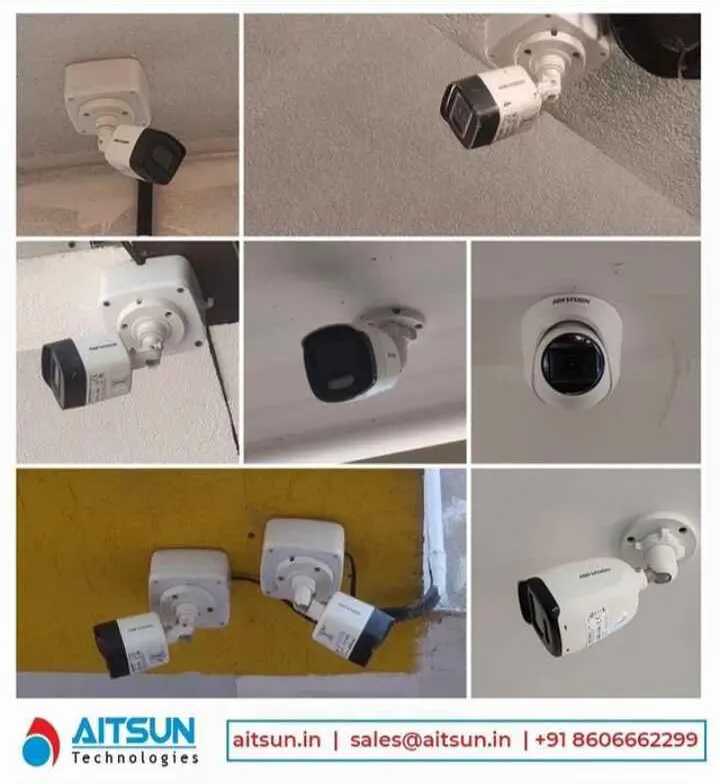 Hikvision CCTV Installation
We are delighted to announce the successful completion of the CCTV installation project for our esteemed client in Hosangadi, Manjeshwara, Kerala. This project aimed to enhance the security and surveillance measures at our client's premises, ensuring a safe environment for their operations and peace of mind for their stakeholders.
Client Requirements: 
Our client approached us with specific requirements to implement a comprehensive CCTV system. Their objective was to monitor and protect their premises, including sensitive areas, entry points, and valuable assets. They sought a reliable and scalable solution that would provide high-quality video footage, remote access capabilities, and easy management of the surveillance system.

Installation Process:
Our experienced technicians meticulously executed the installation process, following industry best practices and adhering to all safety guidelines. We mounted a combination of high-resolution cameras strategically throughout the premises, ensuring optimal coverage of critical areas. Our team meticulously routed the necessary wiring and connectors to establish seamless connectivity between the cameras and the central monitoring system.

Benefits and Client Satisfaction:
The successful implementation of the CCTV system has empowered our client with advanced security and surveillance capabilities. They now have a reliable solution to deter potential security breaches, monitor critical areas, and gather crucial evidence if necessary. Our client expressed their satisfaction with the professionalism, expertise, and dedication demonstrated by our team throughout the project.

Conclusion:
We are proud to have completed this CCTV installation project for our esteemed client in Hosangadi. Our team's expertise, meticulous planning, and dedication have resulted in a robust surveillance solution that meets our client's expectations. We remain committed to delivering cutting-edge security solutions and excellent customer service.