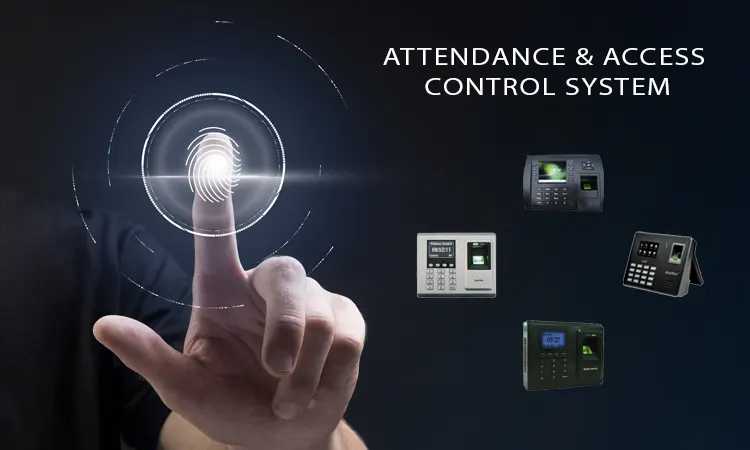 SPEEDFACE-5 Facial Attendance And Access Control
Facial attendance access control provides employees with quick and convenient access to the workplace by detection of late clocking and missing hours.
It also provides how to access monitoring, control the attendance and gateways. It is available in various configurations, and also these devices cater to the diverse needs of customers.
Facial attendance is one of the most effective biometrics authentication and security methods. Access control system is utilized by many organizations to control access to exit points as well as restricted areas within a facility. System can provide an easy and competent solution for enabling access to only authorized employees. The main Benefit of the system is to Increase security to limit access to restricted areas. Speed Face 5 is the face recognition product with high performance and high reliability, also having the characteristics of quick recognition speed and high accuracy.

AITSUN Technologies offer Speed Face 5 Facial Attendance and Access Control with highly reliable and durable features. Today facial recognition is a convenient and user friendly technology of person identification with a RF card. The main algorithm of technology consists of 2 stages – identification and verification. Employees just look at camera and the system will recognize the face in less than a second.

We are the Master Distributor from the AITSUN Technologies  Time Attendance / Access Control Products in INDIA . AITSUN Technologies  has a complete range of Face Recognition, RFID with a very strong Facial Attendance & Access Control Application having comprehensive Attendance Reports. However, if there is a particular Access Control & Accessories you are searching for, but can't find, CONTACT US.
Product Description Storage Capacity:
• Face ID Capacity: 50000.
• Card Capacity: 50000. 
• Max User: 50000. 
• Log Capacity: 1, 50,000. 
• Accuracy Ratio: 99.99%. 
• Remote Firmware upgrade: Support.
Display
• Display screen: 5-inch IPS all-sight LCD touch screen display. 
• Resolution: 480 * 854 Interfaces. 
• CPU: High-End Dual-core ARM Cortex-A7@ 900MHz. 
• Storage: 512M RAM, 8GM ROM. 
• Operating system: Linux.

General Parameters:
• Protection grade: IP54.
• Power: DC 12V/2A.
• Working temperature: -10°C~50°C.
• Storage temperature: -20°C~60°C.
• Dimension: 190.00 mm * 87.53 mm * 17.00 mm.
• Communication Interface: WIFI, TCP/IP, USB.
• FAR: 0.1%.
• RF Card Options: wiegand 26/34.
• Shutter Type: Electronic Rolling Shutter.

Other features Includes:
• Auto Focus.
• Detects 5 people at a time.
• IP54 Grade Highly finished slim device.
• Highly reliable and durable.
• Recognition speed 0.5 seconds.
• Low light verification.
• Long distance verification.